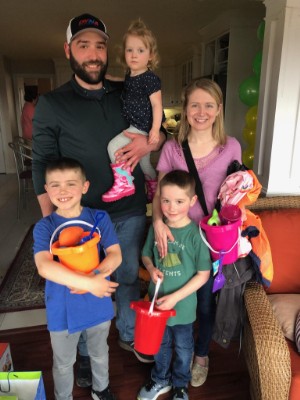 Sep 30, 2019
While Dyna Electric has been a member of the IEC for 15 plus years, it wasn't until about 4 years ago that I became actively involved. At that time, I was in the process of transitioning from the role of field electrician to management and eventually to an owner of the company. When the IEC heard about the changes we were going through at the time, they were first to reach out with professional level help and support. After a year serving on a committee, I was asked to become a board member.
At that time, I was apprehensive. While purchasing and growing a company, and simultaneously raising a young family, time was precious and I had little to spare. How do I succeed in business, while also managing the many activities that come with being a dad of young children– Cub Scouts, sports, and now, with the arrival of our daughter… dance class?
For me, the answer was to align and associate myself with people who have experienced or are currently grappling with the same challenges and successes.
My involvement with IEC has given me the opportunity to connect with those who have been there, and can lend advice and insight. Being a part of this organization has been a worthy investment of my time and energy because I believe wholeheartedly in our mission: "to advance the interests of the independent electrical contractor," Which, isn't just Dyna, but every independent contractor in New England.
As a member of the board, one of my main objectives has been to involve working electricians in the organization, as they are our future leaders. There are many challenges in our industry today, such as manpower shortages, rapidly changing technology, and economic uncertainty. The IEC is on the front lines of tackling these issues head on and opening up a dialogue with leaders on the local and state levels to solve these problems together.
I encourage other contractor and associate members to contact IEC staff and find a committee to join. We, as an industry need more voices and insights to effectively continue our mission to serve the independent electrical contractor and the principal of free enterprise.